Kalliopé lawyers, complimentary experts working for your projects
Sincere and authentic, we commit ourselves by your side and are responsible for the positions we take.
Mindful and attentive to your interests, we are available and responsive. We are accessible and keep smiling in the face of complexity. We are serious, without taking ourselves too seriously.
Our law firm respects gender parity and includes 30% partners all trained in leading law firms.
Close to you, we have offices in Paris, Lyon and Valence, and have a structured partnership with the law firm CJP, registered at the Nantes Bar, whose lawyers share the same values and working methods.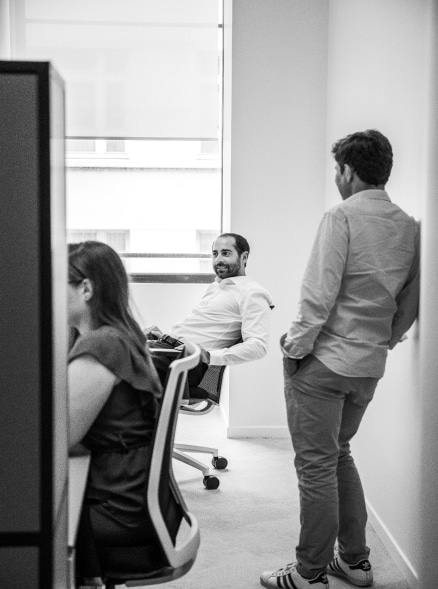 Making a career with Kalliopé
Joining Kalliopé means joining a firm of committed lawyers, and sharing with us professionalism and know-how. The partners are involved in every case and follow the progression of their associates.
We are demanding but human and we value the personalities that join the team. We are united among ourselves and with our clients, in order to move forward together. We strive to offer our staff pleasant working conditions that are adapted to the collaborative and efficient handling of cases.
Our associates do not have a typical profile. We are sensitive to the personality of the candidates, their energy and their open-mindedness. We also consider your academic background, your work capacity, and dual training is appreciated. A perfect command of English is required, both written and spoken, given the international nature of the firm's clients.
The recruitment process encourages contact and exchange. You will meet with several of the firm's partners to get to know our structure and culture better. To apply, please send us a curriculum vitae and a cover letter. Each application received by Kalliopé will be carefully examined in complete confidentiality.
Paid internships are also available throughout the year to law students and/or students enrolled in a law school.